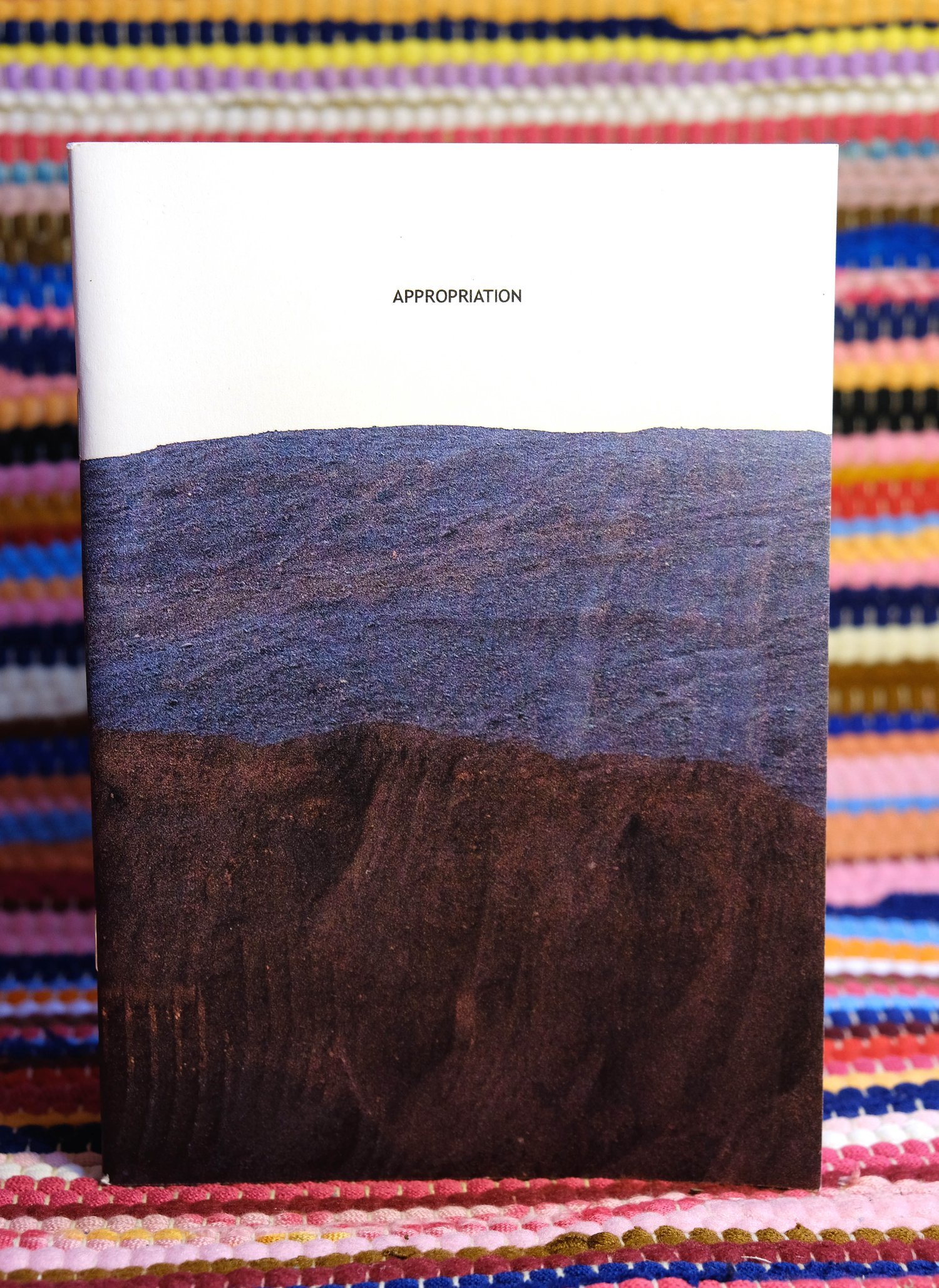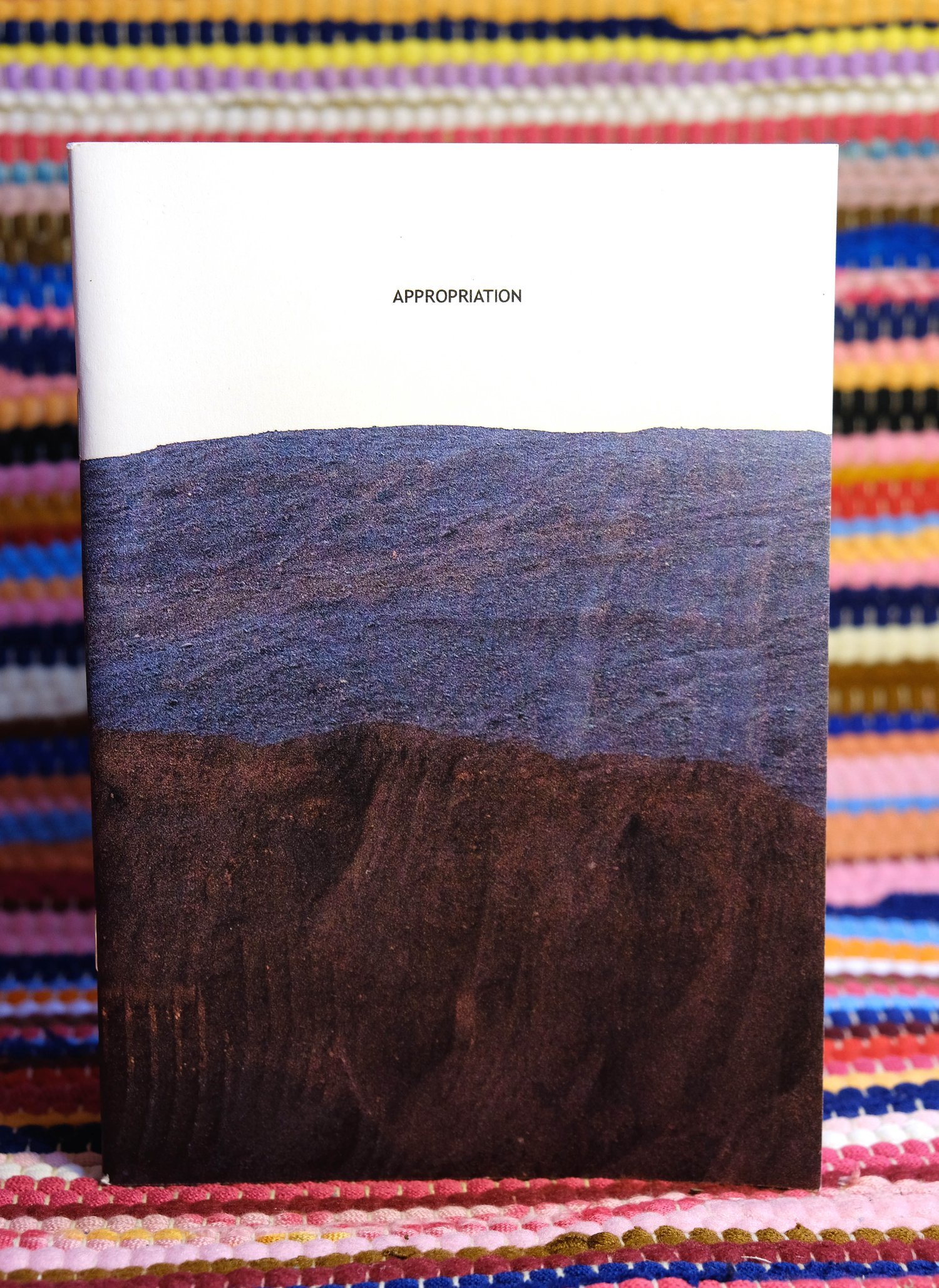 APPROPRIATION - DIY YOUTH PUBLICATION 002
£3.00 / On Sale
DIY YOUTH'S 2nd Collaborative publication.
A5 ZINE, 52 PAGES, STAPLED BOUND, 170GSM RECYCLED PAPER.
Limited to 50 Copies. Front cover by Sam Horton.
Featuring the artists:
Jenny Beard
Dagmara Bugaj
Agathe Dananai
Jack Davidson
Joe Goicoechea
Sam Horton
Juliet Klottrup
Claire McClean
Michaela Mcguinness
Jessica Renzelman
Ami Vadi
The publication was officially launched at Bound Art Book Fair, 2018.
NOTE: PLEASE MESSAGE DIY YOUTH DIRECTLY IF YOU ARE AN INTERNATIONAL BUYER (OUTSIDE OF THE UK) SO WE'RE ABLE TO ADD YOUR COUNTRY TO THE SHIPPING, POSSIBLY FOR A REDUCED COST FOR COUNTRIES IN THE EU.